Tax Services Specialists for Over 20 Years
Taron Bookkeeping can do more for you than preparing your tax returns. We offer a full range of tax services. In addition to tax filings, we can help you with tax projection and planning. By planning ahead you can reduce your year end tax liability and employ tax savings strategies that are in compliance with Canada Revenue regulations.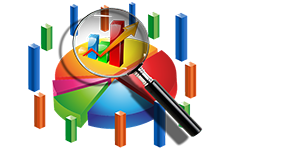 Sales tax, HST
Payroll deductions and EHT
Audit assistance
Tax reduction strategies
Taxation planning & restructuring
Corporations
Individuals
Planning Ahead
When it becomes tax time, everyone scrambles to assess and revise their contributions to retirement plans, investments and TFSA's. Make sure you know what you're eligible to contribute and how it will affect your tax debts. Our tax services include helping you discover other ways to invest and reduce your amount of tax owing. We can also help you identify opportunities that minimize your current and future tax liabilities.
With constantly changing tax laws, you need the expertise of Taron Bookkeeping Tax Services to help you achieve the optimum tax-saving opportunities. Start planning now so that by year end, you can keep more of what you are making.
Income Tax
Taron Bookkeeping & Consulting has been preparing corporate and individual income tax returns for more than 20 years.
Need assistance with your taxes? Start with an initial Business Consultation meeting to learn how we can help.  Call us at (519) 977-4459 or send us a short message. We'll help you to maximize your refund and take advantage of any income tax deductions that you may qualify for.
Service Area – We have clients throughout the Windsor, London, Toronto Ontario and Michigan regions as well as other locations throughout Canada and the U.S.